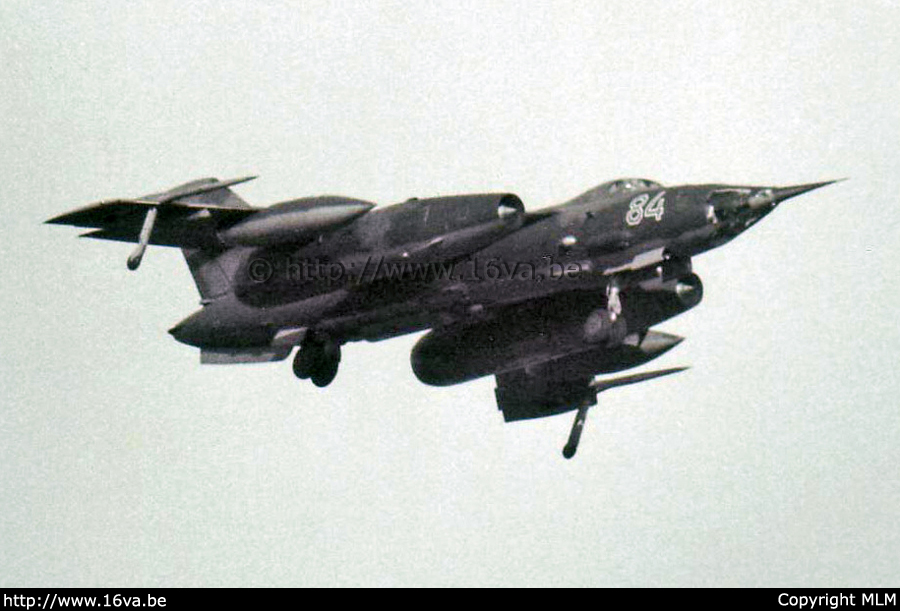 Le code de ce Yak-28PP semble indiquer qu'il était affecté au 11.ORAP. Les machines transférées à Werneuchen en juin 1986 volèrent en effet au sein du 931.OGRAP avec les codes 30 à 35 et 37 à 42.
La tache blanche sur le flanc avant du fuselage était un carénage abritant une des deux antennes de réception du système de déception Siren. Les antennes d'émission étaient situées de part et d'autre de la perche nasale, sur les côtés. Le Siren était logé sous le carénage visible entre le code tactique et l'antenne de réception.
The bort number of this Yak-28PP seems to indicate that it was assigned to the 11.ORAP. Aircraft transferred at Werneuchen in June 1986 flew within the 931.OGRAP with bort numbers 30 to 35 and 37 to 42.
The white spot on the forward fuselage was a fairing housing one of the two receiving antennas of the Siren' deception system. The emitting antennas were located on each side of the nose boom root. The Siren' system was installed under the fairing visible between the receiving antenna and the bort number.