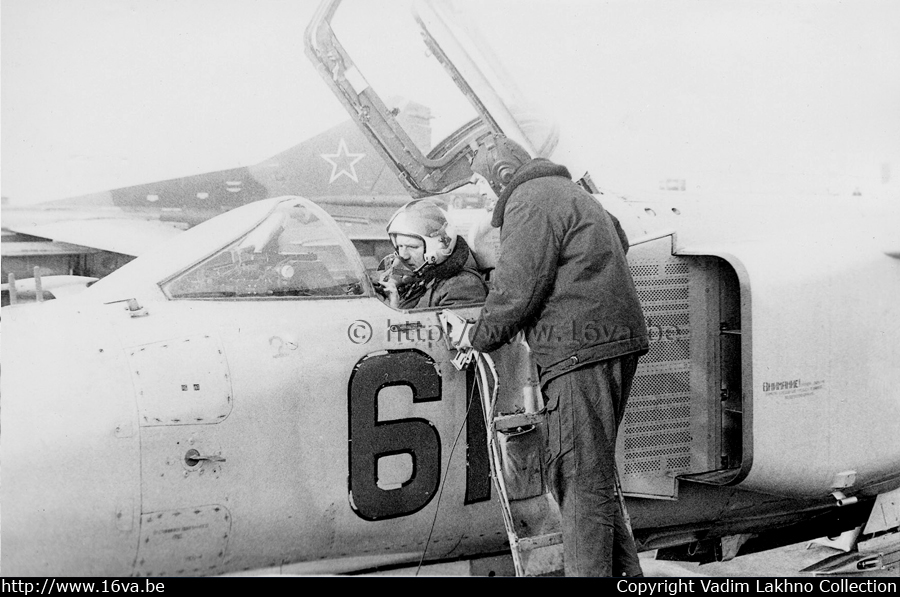 Le 85.GvIAP de Merseburg a volé sur MiG-23M entre 1976 et 1988. Le Colonel de la garde Valery Lakhno, chef du département politique de la 6è Division de chasse de la garde également stationnée à Merseburg est à bord du "Flogger-B".
The 85.GvIAP from Merseburg flew the MiG-23M from 1976 to 1988. Guards Colonel Valery Lakhno, head of the 6th Guards Fighter Aviation Division Political Directorate also headquartered at Merseburg, is sitting in the "Flogger-B".
De 85.GvIAP uit Merseburg vloog tussen 1976 en 1988 op de MiG-23M. Garde-kolonel Valery Lakhno, hoofd van de politieke afdeling van de 6de Garde Jacht Divisie, ook in Merseburg gestationeerd, zit aan boord van de "Flogger-B".