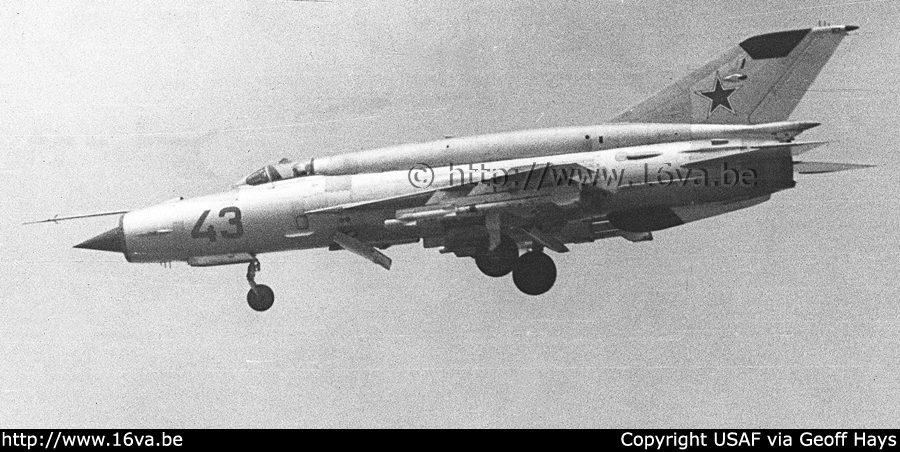 Ce MiG-21SMT armé de missiles R-3R (guidage radar) et R-3S (guidage IR) appartient à l'un des trois régiments de la 16.VA ayant été équipés de "Fishbed-K" : le 296.IAP à Altenburg, le 35.IAP à Zerbst et le 85.GvIAP à Merseburg.
This MiG-21SMT armed with R-3R (semi-active radar homing) and R-3S (IR homing) missiles was on strength with one of the three fighter aviation regiments of the 16.VA equipped with "Fishbed-K": the 296.IAP at Altenburg, the 35.IAP at Zerbst and the 85.GvIAP at Merseburg.
Deze MiG-21SMT bewapend met R-3R (semi-actieve radar homing) en R-3S (IR homing) raketten was op sterkte met een van de drie jachtvlieg regimenten van de 16.VA uitgerust met "Fishbed-K": de 296.IAP te Altenburg, de 35.IAP te Zerbst en de 85.GvIAP te Merseburg.