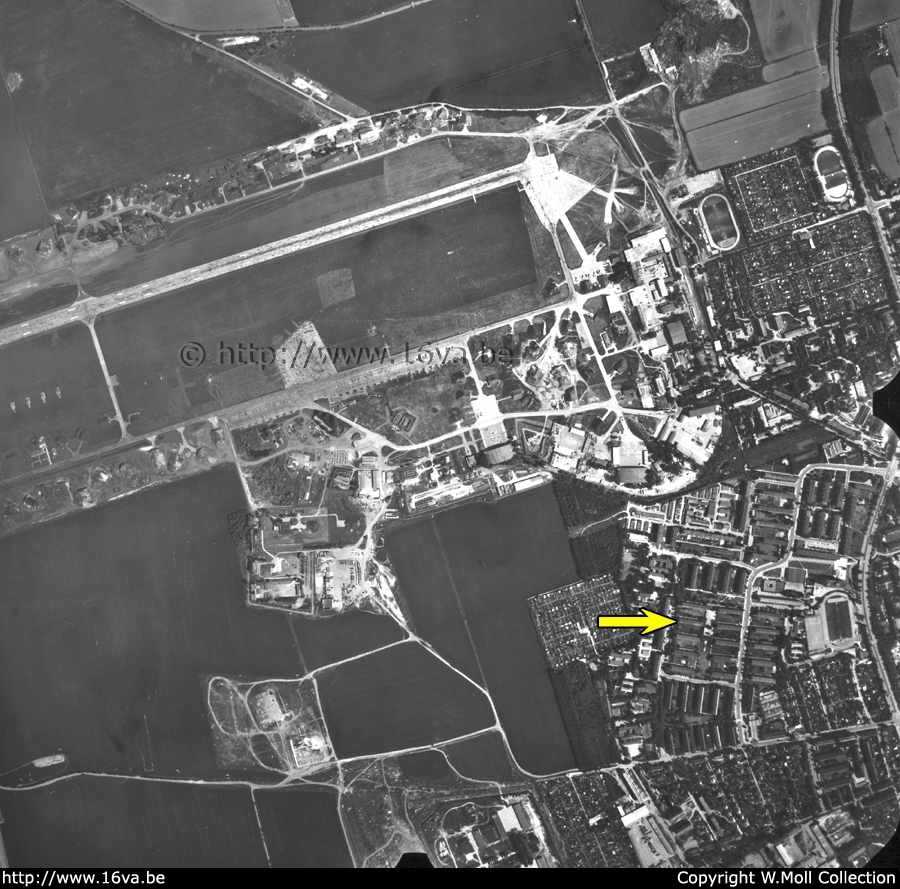 Sur la photo originale de cette vue de Merseburg datant de mai 1989, il est possible de compter 34 MiG-29, 1 MiG-23UB, 1 AN-2 et 13 hélicoptères. La flèche indique le bloc où se situait l'appartement d'Alexander Waning, que l'on retrouve sur les schémas simplifiés qui illustrent cet article.
It is possible to count 34 MiG-29, 1 MiG-23UB, 1 AN-2 et 13 helicopters in the original picture of this view of Merseburg from May 1989. The arrow points to the building bloc where the apartment of Alexander Waning was located. This place is illustrated on the simplified sketches illustrating this article.
Op deze originele foto van vliegveld Merseburg uit mei 1989 is het mogelijk om 34 MiG-29's, 1 MiG-23UB, 1 AN-2 en 13 helikopters te tellen. De pijl geeft het blok aan waar het appartement van Alex Waning zich bevond, eveneens te vinden in de vereenvoudigde tekeningen die dit artikel illustreren.